Independent Humanitarian Association
"Confidence"
About "Confidence"
Confidence is a NGO, based in Belarus, who supports and helps the people suffered from the Chernobyl Accident .
Chernobyl Medical Support Network has begun the financial supports for Confidence from 2001.


** about Chernobyl Accident **



Name of organization:
Independent Humanitarian Association "Confidence"
Office:
Minsk, Belarus
Representative:
Ms.Irina Arinovich
Date founded:
1998
Goal:
They render the humanitarian and social help to
the damaged mothers and children by the Chernobyl Accident.
Outline of their activity/project
Confidence renders psychological, social, and other humanitarian help to children and youth in a crisis condition and to people, who suffered from Chernobyl Accident.
They invalids, orphan, children from poor families, settlers, from a Chernobyl zone, children of the Liquidators suffering from accident and other people, to whom is required the help.
Confidence frequently visits far and poor areas of their country and they can precisely estimate a situation. They attend each family, which asks of their help.


They work in a new direction for Belarusian, they don't only distribute the humanitarian help from the foreign countries. They help the people to not remain accustomed to reception oh the help.
They want to help the people to overcome all crises situations in their life independently, to trust in own energy and opportunities and to be a good example for their children.




Photographs
Rest in Switzerland (2009)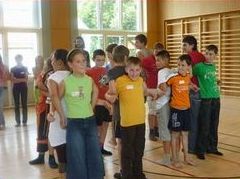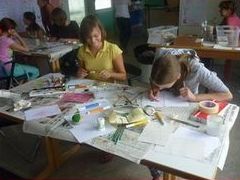 Educational project(2007)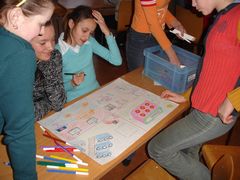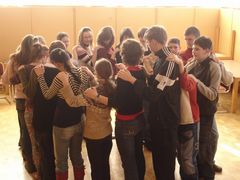 Intercultural contacts(2007)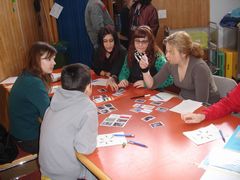 Rest in Swiss(2007)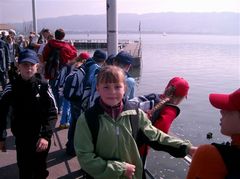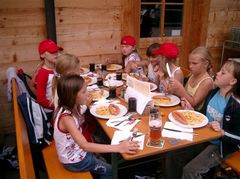 Rest in Astria(2007)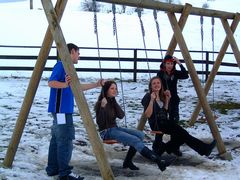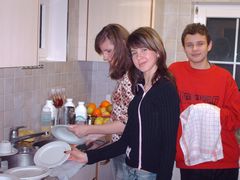 Social plots(2007)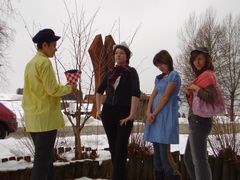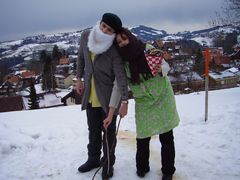 Projects in detail
Chernobyl Victims:
*assistance materials
The humanitarian help receive annually about 1500 Belarusian families which are in poverty or in disaster. It is the real help with clothes, footwear, bed-clothes, beds, bicycles, sewing machines, children's carriages, pampers for children and for adults, and food stuffs.
*trip for rest in Europe
Trip for rest is received by children with disease and children from social families which have no opportunity independently to provide rest to the children. They have no for this purpose money. 300-400 children go to Europe for rest absolutely free- of-charge. They receive good chance for the health which suffers from consequences of accident in the city.
Health education:
This project helps Belarusian children and youth to keep health in the period after nuclear accident.
The project has 3 directions:
*Ecological education
*Formation of a healthy way of life
*Training to practical skills of a healthy life
In the program of weekly study:
Ecological education, lectures about a correct feed, impellent activity, clearing body, psychological balance, correct alternation of activity and rest, national medicine, training to exercises and useful skills for health, medical gymnastics, yoga, water procedures, massage.
100 children attend this project in every year.
Youth burnt by Chernobyl fire:
This youth has suffered directly from consequences of nuclear explosion in Chernobyl.
They suffered from heavy diseases, had operations, an irradiation chemotherapy, complications for health. However they want to live in high-grade. They help them to support hope for the good future. They help them to find the duly help in a society, the help of the psychologist, the social worker, the help in formation (education) and youth exchanges with foreign coevals.
The Bridge of Friendship:
They search for foreign families, which can give a regular humanitarian help certain to Belarusian families, which in a critical condition.
The confined childhood:
This project is for the help to children who are together with mum in prison in Gomel.
Children live in a small shelter at prison. They bring toys, clothes, footwear, pampers, beds, carriages to the children.
Chernobyl Madonna:
For strengthening and preservation of health of generations, who have suffered from consequences of explosion in Chernobyl, they plan to carry out medical, psychological, social, and humanitarian help for young invalids up to the age of 28 years and their babies.
The project has 5 directions:
*Psychological help
*Medical help
*Social help
*Rest, purification and rehabilitation
*Health education
Psychological help: help in making the decision: whether she can have a child or not, an advice of a psychologist during the creation of the family, at planning pregnancy, during pregnancy and after childbirth.
Doctor's consultation of a young mother and her baby in various fields of medicine.
An advice of a doctor up to the pregnancy, during the pregnancy and after the childbirth.
An advice of a pediatrician. Massage, medical gymnastics and nonconventional methods for mother and baby's health preservation.
The humanitarian aid with food products, vitamins, children food, hygienic means for a mother and her child, carriages and beds, clothes and footwear. Distribution of healthy food for babies till 1.5 years old. Free-of-charge services of a baby-sitter (voluntary) for the working mother.
A material monthly help for a mother with a child with money or grocery parcel.
An organization of rest and improvement for a pregnant young woman, who was ill earlier on a cancer, in ecologically clean places. It is especially important in the period of 1 till 4 months of pregnancy.
For a mother with a baby, in the age from 2 till 6 years old, rest rehabilitation in organized in countries of the Europe annually for strengthening health of her child.
Health education: Creation of the school of health education. Advices on a right way of life. The help in health preservation for a mother and her child. Life with radiation and without it. Selection of means and methods of health preservation.
A healthy food, active way of life, resistance to stresses, hygiene of a mother and her child. Teaching of young mothers children massage and gymnastics. Watching of educational films.
Supports in the past
*2002:
Assistance grant funding $1200
*2003:
Assistance grant funding $600
*2004:
Assistance grant funding $1050
*2005:
Assistance grant funding $900
*2006:
Assistance grant funding $900, Fund for purchase of a laptop $500
*2007:
Assistance grant funding $900
*2008:
Assistance grant funding $900
*2009:
Assistance grant funding $900, Fund for rest in Europe $600
*2010:
Assistance grant funding $900
*2011:
Assistance grant funding $900
*2012:
Assistance grant funding $900
*2013:
Assistance grant funding $900

Financial reports